Accomplishments
Graduate of George Mason University's Leadership Coaching for Organizational Well-Being program in 2017; certified at PCC level for coaching for International Coaching Federation (ICF)
Graduate of Georgetown University's Organizational Consulting and Change Leadership program in 2015
Profiled in Vermont Life Magazine: Summer 2012. Read article.
Awarded 2011 Vermont Business Magazine Rising Star. Vermont Business Magazine honors Vermont's most accomplished young leaders at the Rising Stars dinner. Award recipients are selected by a panel of judges for their commitment to business growth, professional excellence and involvement in their communities.
18 years of experience in training industry.
17 years of volunteer work.
Highlighted presenter for Vermont Manufacturing Extension Center and Vermont Technical College
Burlington Free Press Business Monday featured entrepreneur and contributing guest columnist.
Over 1,850 participants served.
Modeling Vermont Green Mountain Coffee Roasters professional communication practices in multiple U.S. GMCR sites.
18 years of continual professional development classes and workshops such as Strategic Thinking and Decision Making, Effective Hiring Techniques, Organizational Behavior, How to Teach On-Line and Crucial Conversations.
Certified trainer in Six Thinking Hats, Capabilities Awareness Profile, Perceived Competence of Functioning Inventory, Adventure Based Counseling, Ropes Course.
Clients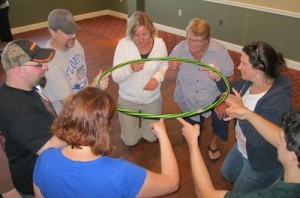 Facilitator For
IBM
Merrill Lynch
Morgan Stanley
Blackstone
Goldman Sachs
JP Morgan
Avery Dennison
Quest Diagnostics
Boehringer Ingelheim Pharmaceuticals
State Street Boston Corporation
WP Carey
Kraft Foods
Harvard Business School
Trainer For
Keurig Green Mountain
Seventh Generation
National Life Group
Grappone Auto Group
New England City and Town Clerk Association
Merchants Bank
Dynapower
Biotek Instruments
Husky Injection Molding
Gardener's Supply
Autumn Harp
NSA Industries
Preci Manufacturing
Eastern Mountain Sports
American Red Cross
Union College
Middlebury College
Vermont Law School
University of Vermont Medical School
Saint Michael's College Athletics
Vermont Technical College
Vermont Energy Investment Corporation
Vermont Department of Education
Vermont Association of Training and Development
Visiting Nurses Association
State of Vermont Weatherization Program
State of Vermont Workforce Development
Lake Champlain Chamber of Commerce
Adjunct Professor
Vermont State and Community Colleges; 2004 – 2011
Community College of Vermont: Interpersonal and Small Group Communication
University of Vermont: Leadership for Team building
Johnson State College: Introduction to Ropes Course and Ropes Course Leadership
Champlain College and St. Michael's College: Guest speaker for Critical Thinking; Business Consulting; Business Writing
Core Teams & Departments*
Research and Development
Marketing
Sale and Marketing Support
Call Center/Dispatch
Finance
Retail
Distribution
Production
Packaging
Inventory Control
Leadership
Supervisors
Team Leads
*All of these departments have seen results from a Power Up!,  Six Thinking Hats, or Communication Workshop training.
Click here for more information on these types of training.