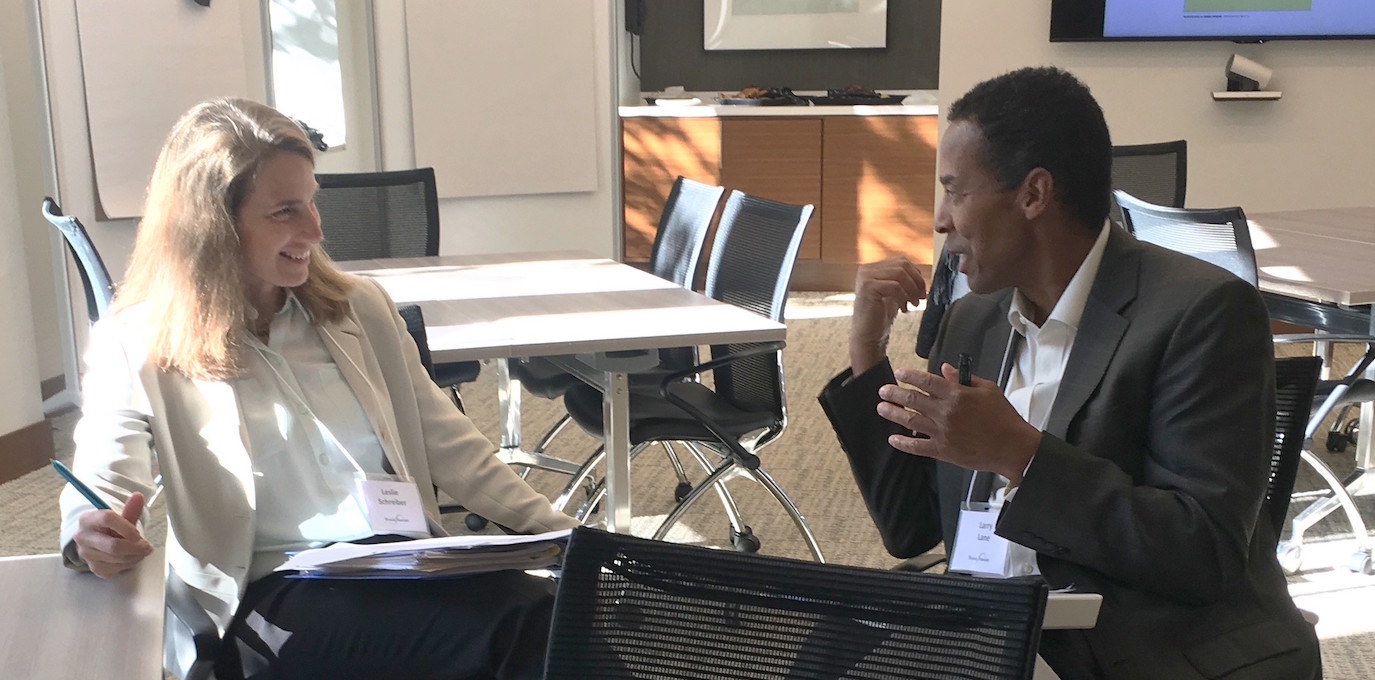 We emphasize strengths based approaches and deepening self awareness to create resilient leaders who can effectively manage the interpersonal demands of leading and managing as well as the strategic thinking required for leadership and management. 
As a graduate of the Leadership Coaching for Organizational Well-Being program at George Mason University and a graduate of the Organizational Consulting for Change Leadership at Georgetown University, Leslie has a deep knowledge of challenges of being a leader and the need for help along the way.
Leslie believes that when a client is presented with change or an opportunity to create change, this is the best time for coaching to make the change process easier.
When working with her as a coach, Leslie will help you achieve the next step in your career with more clarity and confidence than you thought possible.
Testimony from coaching clients:
"Thank you for your patience and your thoughtful questions that helped me understand myself and my sense of purpose.  I am so grateful for the opportunity to self reflect and self examine to determine my next steps."
"Leslie did a fantastic job uncovering the underpinnings of two of the biggest things that are holding me back from becoming that next level executive.  She definitely achieved the goal of "helping me get out of my own way!"
"I gained a lot of understanding and explored several potential actions.  Some I already implemented.  I met my objectives fully."
"Leslie is so talented.  I was lucky to be able to have her as my coach."
"Leslie was a great active listener and explored nonverbal behaviors or tone changes really well when we were on the phone."